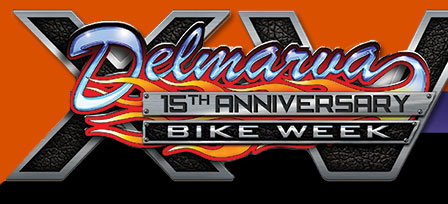 Photo credit: Delmarva Bike Week
Delmarva Bike Week has been one of the best events in the US, and they're celebrating their 15th year anniversary in 2015!
From Thursday, Sept. 17 to Sunday, Sept. 20, bikers will be able to hit the East Shore and enjoy one of the biggest biker rallies on the eastern seaboard.
It runs through two states and three cities and counties, offering various events taking place in Perdue Stadium, Rommel Harley-Davidson Delmarva, WinterPlace Park and Seacrets.
As the event organizers have stated, this will be "The Year We Rock", and the event is going to feature all rock bands this year, so get ready for some rockin'!
Hand in hand with some awesome rock music, about 300 vendors with big motorcycle industry names will be featured, including Harley-Davidson, Yamaha, Rommel, and many more.
"I think if you look at Delmarva Bike Week, we offer something that no one else does in the country," marketing director Chase Micheal said. "(The fact that) people are taking vacation time to come to your event is pretty amazing. The responses keep getting better and better every year." (via DelmarvaNow)
Check out the full schedule of events!