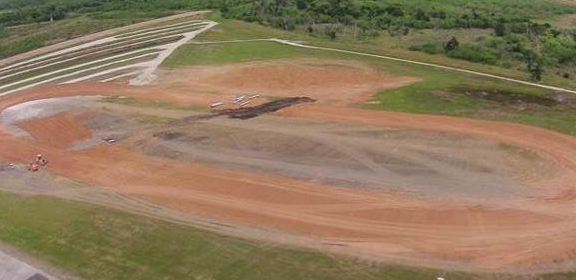 The X Games have announced their three-eighths mile clay oval Flat-Track at the Circuit of The Americas and it's pretty freaking awesome. This will be the first X Games Flat-Track race and there has been no shortage of excitement with it.
The race is set to take place on June 4, at Circuit of The Americas as a new medal sport. Harley-Davidson is the main sponsor so the official name is….you guessed it….Harley-Davidson Flat-Track Racing. Like any other name would have worked, come on! Everyone at the Biker Planet dating community is freaking excited about this, so expected to hear more about it on our Facebook page.
Oh, what about that new Flat-Track?
This event marks a potential new ground for a sport that's been gaining a lot of steam in past years. Viewership is expected to be as large as ever.
The track is three-eighths in length and is shaped like an oval. The corners are super tight and come off extended straights that will make those corners incredibly complex.
Translation: The X Games Harley-Davidson Flat-Track race is going to be awesome as ever.
Let's check out the rider list:
Jared Mees
Brad Baker
Kenny Coolbeth
Sammy Halbert
Henry Wiles
Bryan Smith
Jake Johnson
Brandon Robinson
Jeffrey Carver
Doug Lawrence
Mike Rush
Mikey Martin
Shayna Texter
Cory Texter
Briar Bauman
JD Beach
Stevie Bonsey
Michael Kirkness
Johnny Lewis
Wyatt Maguire
Nichole Mees
Robert Pearson
Jake Shoemaker
Danny Eslick
Alternates:
Chad Cose
Kyle Johnson